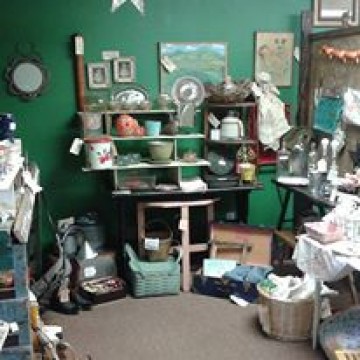 Dealer Display Booths & Consignment
Black Dog Antiques is a unique upscale resale shop that sells merchandise through consignment and vendor display booths. We are a convenient resource for those in need of selling home furnishings, as well as a great "find" for those wanting to purchase high quality items, at bargain prices. Best of all, with over thirty vendors, our inventory changes daily.

Dealer Display Booths: We have a waiting list for booth spaces. Please call (406-563-0478) or stop by for details.

Consignment (if space is available): We welcome quality home furnishings (Items valued over $250) for consignment.

1. Merchandise (valued over $250) is accepted for consignment for a period of 90 days, with a price reduction of 10% after each 30 day period.

2. The consignor sets the price and receives 60% of the selling price.

4. Checks are mailed by Black Dog Antiques within 30 days of the sale.

5. After 90 days, unsold items become the property of Black Dog Antiques.

6. The consignor may retrieve any item from the selling floor prior to the expiration date.

The consignor acknowledges that he/she is consigning all items at HIS/HER OWN RISK and BLACK DOG ANTIQUES IS NOT RESPONSIBLE for any loss due to fire, breakage, theft or any unforeseen cause.

Layaway: Black Dog Antiques is happy to accommodate purchases through our layaway plan. To start the layaway, 25% is required. This 25% installment is non-refundable for any reason.

The length of our layaway is 120 days (4 months). The expiration date of this contract will be clearly stated below. If the contract is not fulfilled by the expiration date, the merchandise will be returned to the sales floor. This contract will not be extended.

Although we encourage regular payments, they are not required. You may cancel this agreement anytime prior to this contract's expiration. Any money paid, beyond the initial 25% will be refunded.

All prices are firm. We can not offer discounts on any item, unless specified by individual vendor at their booth or on tagged item.